Antigua is one of the best Caribbean islands for beach holidays – home to some of the region's finest examples of sandy shorelines and five-star resorts.
Is Antigua good for families?
Whilst it's true that the beaches are Antigua's biggest asset –
there are 365 in total, one for each day of the year – don't be fooled into
thinking that's all there is here. Beyond the beach, you'll find a host of
cultural, sporting and adrenaline activities to enjoy – making it a great place
to go with the family.
10 Things to do in Antigua with the family
1. Visit a Beach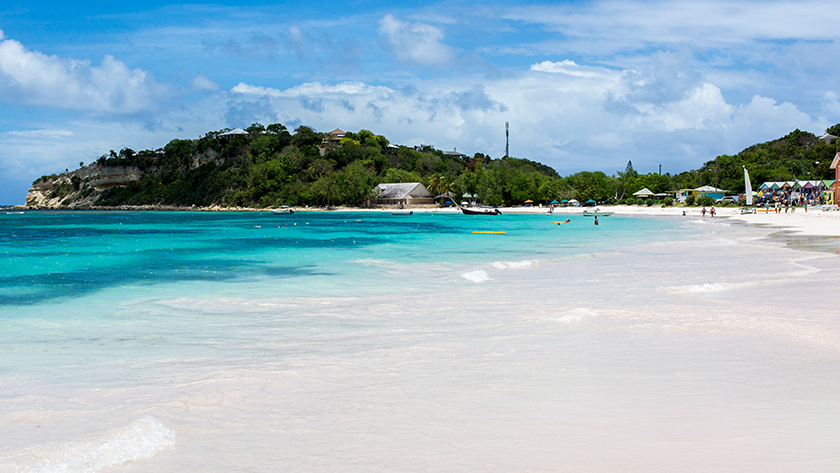 You really can't beat the beaches of Antigua. There's a protective
reef that surrounds the island, which means the vast majority of the beaches
have calm waters – perfect for young swimmers. The powder-soft sands provide
perfect sandcastle building conditions, whilst the warm waters provide lots of
exciting water sports opportunities for older kids.
All beaches in Antigua are public – even the ones in front of the
most exclusive resorts – meaning nowhere is out-of-bounds. Long Bay (near to
Verandah Resort & Spa) is brilliant for snorkelling since it's an easy swim
to a coral reef which is home to lots of colourful fish.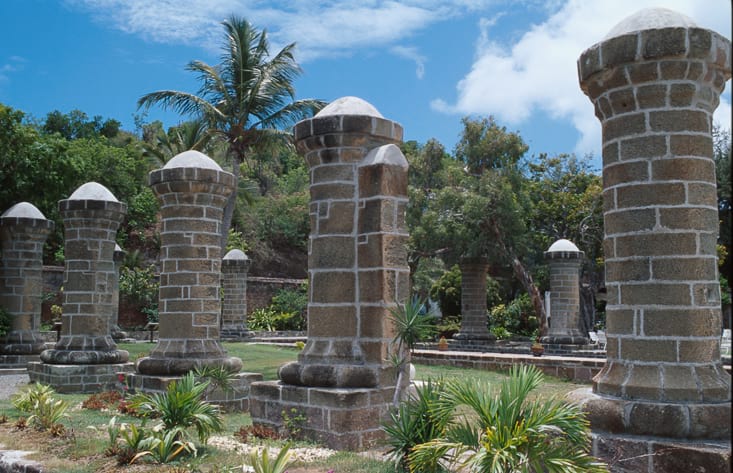 2. Go to Nelson's Dockyard National Park.
A must-see for history buffs, this is the only original Georgian
Dockyard in the world. There's a museum with a multi-media sound and light show
(ideal for all ages), bars and restaurants. There's also a rather good bakery,
with delicious banana cake amongst the highlights on sale. Also worth noting –
the kids get in free. It's been a UNESCO World Heritage site since 2016.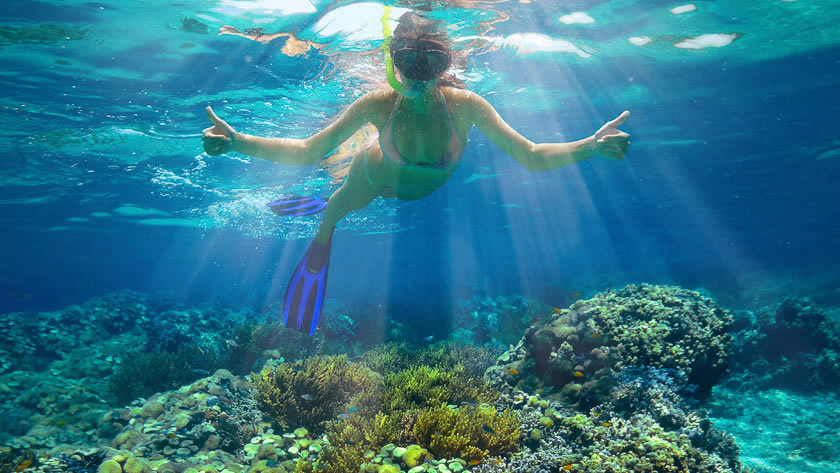 3. Go snorkelling with the stingrays
Enjoy a short boat ride to Stingray City, where you'll have the chance to go swimming with these magnificent creatures where they congregate around a coral reef. They're huge and it's a great experience to walk among them (although they're wild creatures, they're fairly tame, given they're so often visited by tourists). The water is shallow so non-swimmers don't have to worry. You can also get full-face snorkel masks now, which are increasingly popular. They're much more comfortable than regular snorkelling goggles (you just breathe normally) and allow for a wider field of vision.
4. Make a splash at Swash Water Park
Swash Water Park is a huge floating water-park-come-obstacle-course
just offshore on Darkwood Beach. If you're travelling with tweens or teens,
this a sure-fire winner.
5. Go bodyboarding at Half Moon Bay (where they filmed a scene for Pirates of the Caribbean)
If you're into body surfing,
this is the place to go – where the playful waves will help you on your way.
6. Hire bikes and take part in an organised tour, exploring Antigua's rugged countryside
Get off the beaten track by hiring a bike and joining a group to tour the rugged countryside, visiting viewpoints and farms. The hills in Antigua are generally not too steep and you get a better view of village life on a leisurely-paced bicycle ride.
7. Embark on an organised Segway tour around the island
A great family activity for
older kids (we'd recommend 11 years upwards). There are several places to do
this, you can opt to ride through a historic fort and along a sandy beach, or
go along the paths in a nature reserve.
8. Take an eco-tour visiting the reefs and mangroves along the coast
Take a boat through the waters of the North Sound National Park for mangrove kayaking to see first-hand the fragile habitat of the exotic marine life.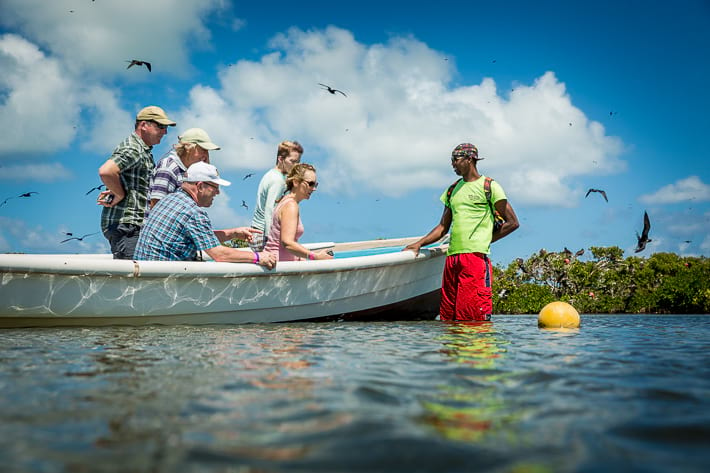 9. Visit Great Bird Island
This is a fun family day out to a small island, a short 30-minute
ride from Antigua. Take a picnic, play Robinson Crusoe and see how many of the
native birds you can spot.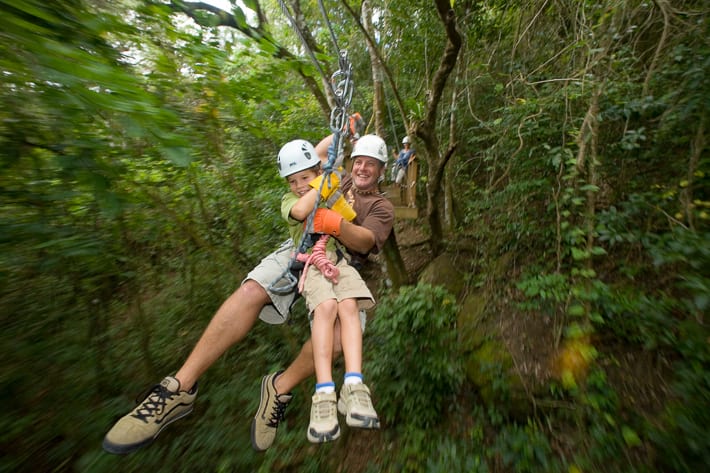 10. Go Zip Lining
There's only one place you can go zip lining in Antigua. Get a
unique perspective on the rainforest, high above the trees, as you navigate the 12
zip lines and tree houses. It's a fabulous family-photo opportunity! After walking the
'Stairway to Heaven' out of the gorge, the tour will finally bring you to a very
welcome café bar, where you can relax on the viewing veranda with a refreshing
drink.
When's the best time to go?
December – February is the best – and busiest – time to go to
Antigua. English Harbour, one of the island's most popular towns, buzzes with
visitors and the hotels are full.
October half term is also a good time to visit Antigua. Whilst
showers may be forecast, they're usually short, sharp and the sun returns very
quickly. Technically it's still the hurricane season (which runs June –
November) – but you'd have to be really unlucky to get caught in a storm. Since
it's the tail-end of the offseason, you're likely to get a great deal on
flights and accommodation travelling at this time.
The summer holidays are also a good time to visit (temperatures
are fairly consistent throughout the year). In July and August, time your visit
with the island's Carnival celebrations. There's a Family Day, where streets
are lined with colourful costumes and bands; a great spectacle for all ages.
So what are you waiting for? If you're looking for a fun-filled family holiday, Antigua has it all. Start exploring your options and make 2019 the year you visit Antigua!