It's never too soon to start planning next years' holidays. Get
organised, and you can double your time away with these simple tricks.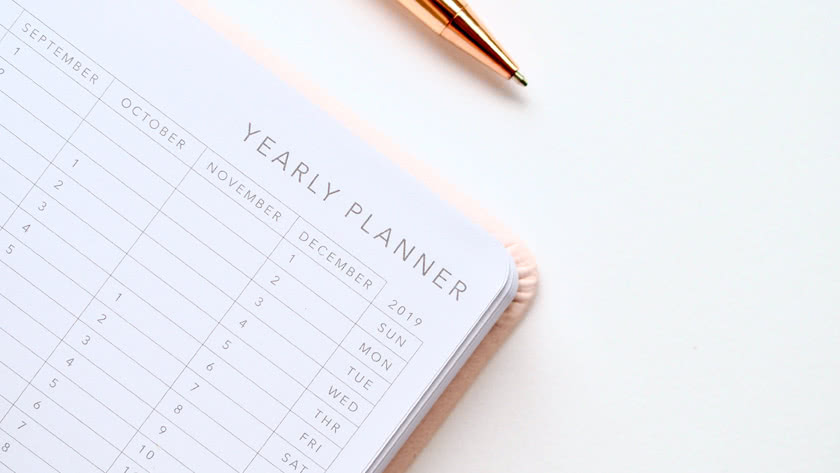 Book days off around weekends and bank holidays to guarantee
longer periods off work – perfect for those escapes abroad. We've given you
some ideas of the best places to go each month to make the most of your
precious holiday time this year.
You won't actually have any extra time off work – but it
will feel like it since you'll get longer breaks using up fewer annual leave
days.
When are the UK Bank Holidays in 2020?
Here are the bank holiday dates you need to know:
| | |
| --- | --- |
| 10 April | Good Friday |
| 13 April | Easter Monday |
| 8 May | May Day |
| 25 May | Spring Bank Holiday |
| 31 August | Summer Bank Holiday |
| 25 December | Christmas Day |
| 28 December | Boxing Day (Substitute Day) |
| 1 January | New Years Day |
If you're in Scotland, you'll get an extra day off on 2nd January – but miss out on Easter Monday (13th April). Your summer bank holiday is at the beginning of the month on 3rd August. You'll also get 30th November off for St Andrew's Day.
If you're in Northern Ireland, you get two extra days off – one for St Patrick's Day on 17th March, and one for the Battle of the Boyne on 13th July 2020.
How to maximise your annual leave for longer breaks
April – Easter Holidays
Over Easter, book off 6th – 9th April
and 14th – 17th April. This gives you a whopping 16-day
break, but only takes up 8 days of annual leave.
There are bank holidays on 10th and 13th April,
which give you the extra boost (together with the weekends).
Best places to go at
Easter
Dubai is a great place to go over Easter. Temperatures are warm but not too hot, with average highs of 31°C.
Another option is Barbados. Take advantage of the longer school holidays (often 2-3 weeks, as opposed to just a week at half term) and head somewhere further afield for guaranteed good weather, with average highs of 30°C.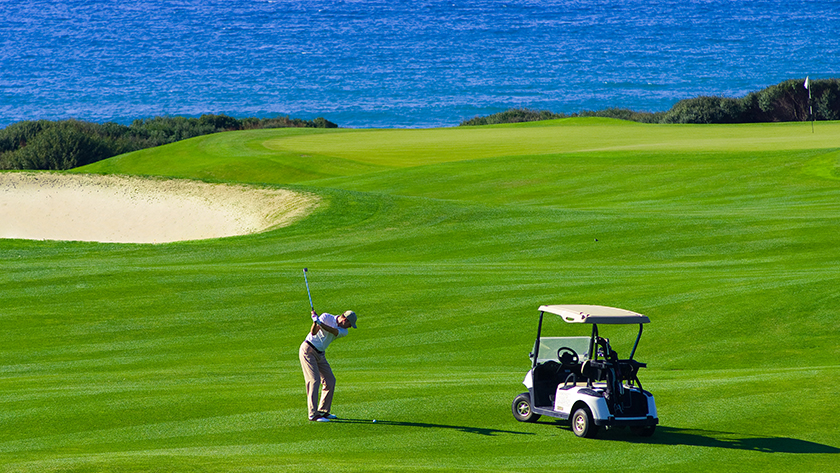 In Europe, it can still be on the chilly side (the sun is usually out, but evenings are cool, and the sea is still cold!). That said, if you're into golf places like Costa Navarino are perfect this time of year – since average highs are 20°C.
Tenerife is another good Easter option, especially if you're travelling with kids in tow and don't fancy a long haul flight. Average highs are 22°C – you'll come back with a lovely tan.
May
May is the most generous month for bank holidays. In 2020,
the early May bank holiday is moving back four days to Friday 8th coincide with
the 75th anniversary of VE Day, marking the day when the Nazis
surrendered in the Second World War.
Book off 4th – 7th May to take advantage
of the early May Day holiday. This gives you 9 days off work for the price of
4. The same applies for the bank holiday at the latter end of the month – book and
26th – 29th May off and enjoy another 9 work-free days.
You can get nearly 2/3 of the month off (18 days total), for
the price of just 8 holiday days.
Best places to go in
May
May is a great time to travel – it's only just coming into the main summer season, so many hotels offer discounted rates. Greece is a winner in May – temperatures start hotting up in April, and by May they're usually well into the mid-20s. Sunshine is guaranteed (unlike the UK), and you can make the most of the outdoor activities on offer without overheating as you would in July and August. Being early in the season, everywhere is less crowded than at the peak of the school summer holidays. The pools are usually heated if you fancy a dip, although the sea is still 'refreshing' (read: cold!).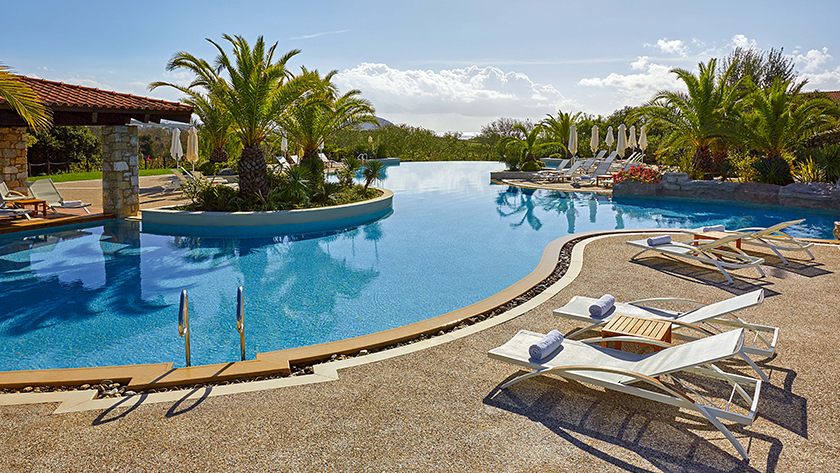 August
There's a bank holiday on the last day of the month (31st) –
so book off 1st September – 4th September (4 days) to get
from Saturday 29th August to Sunday 6th September off work
– 9 days in total.
It's worth noting that many of the schools go back around
the 3rd September, so if you need the school holidays, book 24th
– 28th August off. The problem here is that you have to take 5 days annual
leave to get a consecutive run of 10 days off.
Best places to go in
August/September
The world is your oyster in August! It's the most popular time for Europe Beach holidays to Greece, Cyprus, Corfu, the Costa del Sol and beyond.
September is also a great time to go on safari in Kenya. The Wildebeest migration is in full swing in the Masai Mara. It's coming into spring, so you'll likely see some cute baby animals, too.
It's technically 'low season' for The Maldives, but this means you'll find some cracking deals on the high-end resorts. While you're likely to see some tropical downpours at this time of year, they do clear quickly, and sunshine soon returns (temperatures are constant all year round in The Maldives). You're also more likely to see manta rays and whale sharks at this time of year than in high season.
Christmas
This year, Christmas falls on a Friday. You can get a massive
16 days off in a row if you book off 21st December – 24th
December & 29th December – 31st January.
But get in there before your colleagues, as these are the
most popular dates of the year to take off.
Christmas Day, Boxing Day (26th Dec – which this
year falls on a Saturday, so Monday 28th becomes the bank holiday
substitute) and New Years' Day (1st Jan) are all bank holidays.
Best places to go at
Christmas time
New York is one of the most popular pre-Christmas breaks. Spend a few nights here Christmas shopping before heading home to celebrate the festive season with family.
Alternatively, take everyone away for an unforgettable
Christmas in the sun.
The Caribbean is one of the best places to spend Christmas abroad. With their strong Christian heritage, everyone goes to town at this time of year. Locals decorate their houses with fairy lights, turkeys are flown in from the states, and everyone takes 'white Christmas' photos on the beach. You're even likely to see Father Christmas arrive by jetski!
Not to be outdone, Dubai also goes crazy for Christmas, and their New Years' fireworks are among the best in the world. Hotels lay on decadent feasts – and with average highs of 26°C eating your Christmas lunch outside is ON. And if you're really craving cold temperatures, you can see some 'real' snow at Ski Dubai – an indoor ski centre (complete with cosy chalet-style café, Après, where you can warm up with a hot chocolate).
It's worth noting that this hack will only work if you're on a normal shift pattern, working Monday – Friday with weekends and bank holidays off. You'll obviously also need to get approval from your boss – and it pays to be the early bird when it comes to holiday requests!
How to effectively double your holiday in 2020
These are the dates to book off to maximise your holiday time
April – Easter
| | |
| --- | --- |
| Book off: | |
| 6th – 9th April and 14th – 17th April | Take 8 days annual leave for a 16 day holiday (starting Saturday 4th – ending Sunday 19th) |
May
| | |
| --- | --- |
| Book off: | |
| 4th – 7th May and 26th – 29th May | Get two breaks of 9 days each (18 days off) using 8 days leave (starting Saturday 2nd – ending Sunday 10th and Saturday 23rd – Sunday 31st) |
August/September
| | |
| --- | --- |
| Book off: | |
| 1st September – 4th September | Take 4 days off for a 9-day break (starting Saturday 29th August to Sunday 6th September) |
December/January – Christmas
| | |
| --- | --- |
| Book off: | |
| 21st December – 24th December & 29th December – 31st January | Take 7 days off for 16 days off work (starting Saturday 19th December – Sunday 3rd January) |